Gossamer
November 19, 2013
In the night
Grind teeth on dreams like pearls
Like diamonds aged from coal.

Breath clouds and warm
Hands
Soul in the passion fire
Wake up on the first ray of sun
Leaning against the sky
Eggshell pale

Walk away
Down black highway
Feet rubbing against tar
Feeling free
With hands pressed against sides.

For a second I think I see something
Shine
Gossamer
Fleeting
Disappeared into dust
Safely.

We think we can see anything from where
We are
On top of the world
But all we can see
Is sky.

Slice hands on petals of flowers
Burn patterns on skin with steaming stones
Breath water and eat sand.

Everlasting
Freefall.

Often when I am alone
I find myself reaching toward something
Strange
Special
Something I find
In a crowd
Crushing me.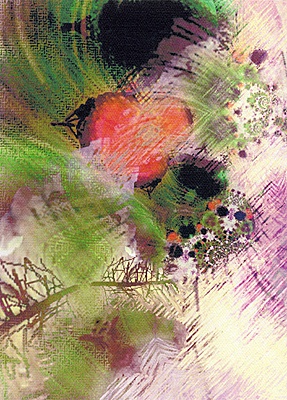 © Ashley P., Galesburg, IL