Jupiter's Moons
November 20, 2013
When I'm craving
a pizza out of this
world, I turn to
the seemingly cheese covered,
tomato speckled
Lo.
When I'm feeling
restless in my
small town,
I take my rocket ship
to the cold, foreign lands of
Europa.
When I'm yearning
for some excitement,
I skate as fast as a
comet, along the
ice-covered curves of
Ganymede.
When I'm warily
waiting for sleep to come,
my dreams float through
the stars to the
sleeping surfaces of
Callisto.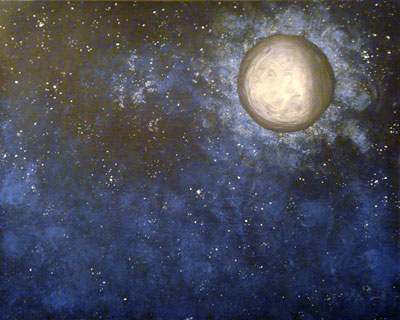 © Allison H., Vancouver, WA