Ignorance
November 17, 2013
They say that ignorance is bliss,
Being ignorant is what I miss.
I was always such a little kid,
From growing up, I ran and hid.

Then came along the devil in disguise.
She was a little angel, with a fiend inside.
She showed me the world, a small part of it.
The things I learned, I'm trying to forget.

I miss the devil; she was my best-friend.
I believed her when she told me she will stay till the very end.
I miss the devil and all her lies.
I wonder how she can ignore all my cries.

I was not always such a broken man,
To hold up myself, I did all I can.
Now I'm in a million pieces, finer than sand.
To my knees, unable to stand.

The days continue, and time goes on.
A pretty little liar, a simple street con.
I should celebrate; I escaped the monster's sight.
Now my problem is the monster that dwells inside.

Killing me, eating me up alive.
Consuming, devouring my entire life.
It plagues my thoughts and ruins my mood.
My suffering is its favorite food.

Someone save me, pull me back from the brink.
Before it's too late; before I start to sink.
Help me, help me; there is so much I miss.
I'd trade my life for one last kiss.

I'm lucky for the friends who saved me.
I'm lucky for the friends who showed loyalty
My friends spent time trying to put me back together.
I have the best friends, like no other.

But even now, I wish I was loved in a stronger way.
I wish someone would again promise me they'd stay.
What I once had, I can't help but miss.
They were right when they said ignorance was bliss.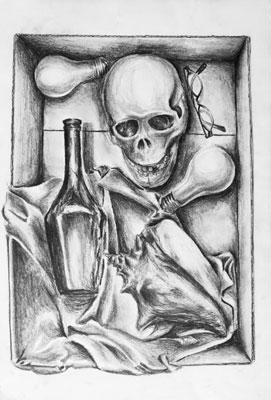 © Karen S., Norwalk, CT