Thum Thum
November 11, 2013
There was a pounding rhythmic pressure in my head
Thum-thum
I felt like I was trapped in the crashing waves of the ocean.
Thum-thum
Being turned over, and over without being able to stop myself.
Thum-thum
I couldn't breathe, or think.
Thum-thum
I even lost hold of your hand.
Thum-thum
I don't remember closing my eyes but I suppose I did and I couldn't open them again.
Thum-thum
The pressure grew louder and louder; faster and faster on the sides of my head.
Thum-thum, Thum-thum, thum, thum, thum, thumthumthum THUM, THUM THUM!
CRASH!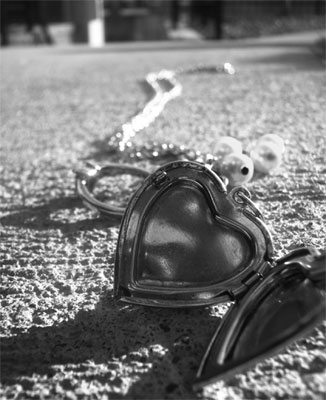 © Francesca Y., Robbinsdale, MN