Expecting Rain
October 31, 2013
Rain poured down in front of us
but we were shielded.

Her arms around our shoulders,
we rocked, back and forth,
on the old wooden swing,
with the peeling green paint.

Tall, stone, columns held up the porch roof,
framing our view.

We swayed, silent yet comfortable
peering through the darkness,
broken by a lone streetlight,
to watch the rain as it fell onto our driveway,
then flowed out and away,
down the road.

The creak of the swing,
sometimes bothersome on sunny days,
was muffled by the roar of the rain,
pitter-pattering on the roof above us
interrupted
by patternless crashes of thunder.

She broke our focused hush
to answer the question on both of our minds.

No she wasn't just getting fat,
but soon that rickety, old, wooden swing
would be a little more crowded.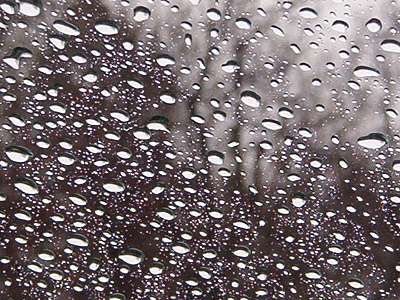 © Terrin C., Humboldt, IA