(Foreign Languages)
October 31, 2013
You said we were parfait pour l'autre,
(perfect for each other)
like deux amoureux à Paris.
(two lovers in Paris)

Because I loved the songs you crooned at night,
and you loved the étoiles dans mes yeux.
(stars in my eyes)

There were times when you stared so deeply,
with such feu,
(fire)
that it felt like you were eating mon âme, mon cœur, mes lumières
(my soul, my heart, my lights)
to make me crave that chérie
(darling)
feeling of needing your warmth, your breath;

But I still feel cold at night, even entres tes bras.
(in your arms)
And maybe that's because there's no more heat for me to give you,
but I don't know because we don't speak.

And maybe there is a girl in Paris who remembers what it feels like to feel warmth in your embrace,
but she is not me
and I am not her;
I do not know how to make it better.
Your breaths are ice on me now and
I crave the sun,
I crave the intimate
nightly songs you once sang
before you used your langue étrangère
to make me believe that maybe,
you really meant those beautiful sounds.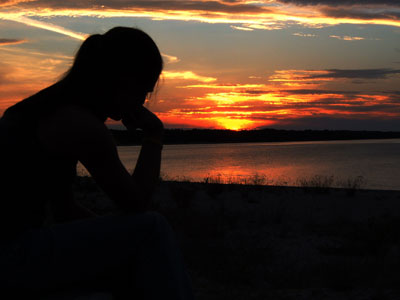 © Hilary L., Rogers City, MI