The 5 A.M Decision
November 1, 2013
Honestly,
It's getting difficult.
When I see you sometimes,
I wonder if my heart might drop to my soles,
Or if it'll just pop out of my chest
All together.
It's getting to be torture,
Talking to you.
Because I want so badly for you to be perfect,
But, at the end of the day there's something always missing.
Something that leaves me wondering why I get up and still try to get you to notice me.
Like me.
Want me, like I want you.
And then I realized.
I'm not special.
When you talk to me, it's the same way you talk to her.
And her.
And her.
You seem more excited to talk to my friends than to me.
you didn't wait for me.
Do I bother you?
Let's go back to being strangers.
Like we used to be.
But, I think that every time I see you, or pass you, or talk to you,
Something will still ache a little in my chest.
And you'll become a part of a line of guys,
Who I wasn't special to.
And liked my friends more than me.
And made me want to scream.
I give up.
I give up because this has all happened far too many times.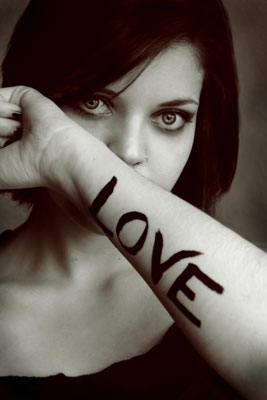 © Michelle B., Blairsville, GA