Another Metaphor of Life
MAG
October 14, 2008
bubbles.
god's just a little kid
with a big bottle
of Miracle Bubbles
and a wand
dipping, blowing these
bubbles
all doomed to

pop

at one point or another.
they either drop
too fast, before
he can catch them,
or the biggest ones
pop!
before they've even
been launched.
it's the little ones
that leave quietly
and take their time

gently

drifting

down

everyone leaves a mark,
you know,
but sooner or later
they've all evaporated.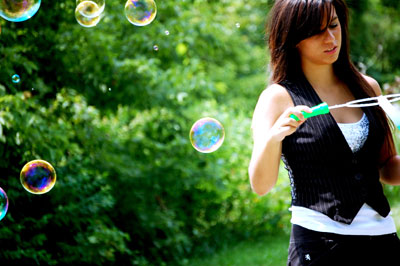 © Brianna C., Lincoln Park, MI