what i am
October 25, 2013
I am so sick and tired of
Other people telling me what I can and can't be.
What to like and dislike who to talk
to and who to ignore.
I am who I am and I don't want to hear
you tell me what you want me to be.
I am, what you are not.
I am your thunder .
My walk is your run.
When I speak you listen.
I am the fire that burns inside you, your soul.
My laugh is your scream.
My tears are your rain.
I am god.
I am the peanut butter in your peanut butter and jelly sandwich.
I make the hurricanes spin and the thunder rumble.
When I sing you shudder .
When I shout you crumble.
I am what you will never be.
You think you can just pick me apart like you know me.
Well you don't know me.
You pick apart my flaws and you eat up my successes.
You make me look like something to step on your door mat.
Well I am coming to fight .
And I have come to roar my flaws.
You are not me.
You don't know where I come from.
I refuse to make you a sandwich.
I refuse to let you over power me anymore.
I am me and my flaws are my successes.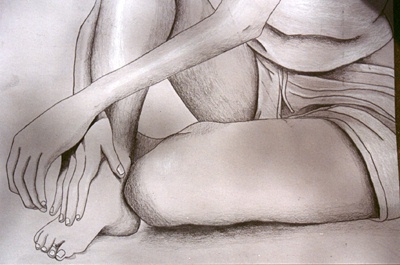 © Omar M., Phildelphia, PA