A new World
October 23, 2013
Every book is a world,
No two are the same.
The inhabitants
Relying on you
The reader
To supply them
With life.
To make the ink flow and come alive
For you are its Moses
And they are the Red Sea
From our world
To theirs
A vast wealth of knowledge
Is waiting
To be harvested
From the worlds
We visit
And brought back
To be distributed
Among the people
Each world has its own story
To tell
Some it is one of love,
Others of adventure,
And still others of fear.
There are even stories
About our own world
That allow us to travel back
To a time of years past
And if you have to leave
Time becomes frozen
For their world
Only continues
When you dare venture back.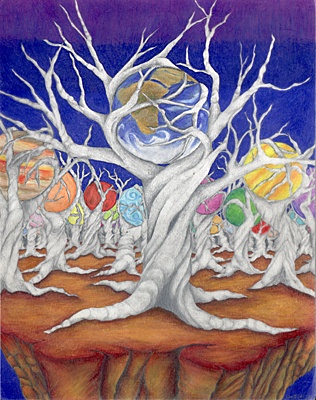 © Sara P., Lake Mary, FL