Fallen
October 20, 2013
Once upon a time in a land
far away there lived a girl
who was happy. Her days were
filled with music, with smiles,
and laughter, and love. Her
nights were filled with kisses,
with mystery, and tenderness,
and content.

Until the day her once upon a
time ended. The day the love
and happiness dissipated, for
there was no place for those
things in the glare of war. With
no warning her days were filled
with lies, with betrayal, and blood,
and death. Her nights were filled with
anger, with running, and hate, and fear.

She did not like this world she was
forced to live in, to run in with her
lover at her side without a loving
thought between them.

Without her safety and satisfaction
to fall back on she was no one. She
was fallen. So once again with no
warning, the girl embodying all
light changed into a monster who
fought for nothing and killed for
anything.

In the chaos of war she spread her
evil views, her twisted thoughts.
No one dared turn on her.
no one dared provoke the devil
living inside her, for they all knew
that the devil was only a fallen angel,
who used to know no darkness.

But once it understood its own power
it became something so dark, so
wounded, and tortured. It was dark,
deadly to all and merciful to none.
And she was fallen. She was the
monster. She became it. She was the
shell of hope and good and the body
of hate and darkness.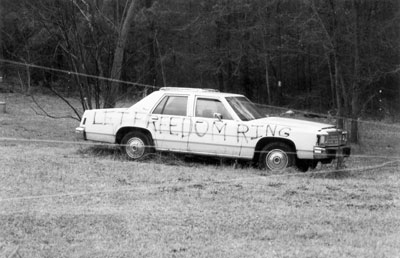 © Shanon G., Elgin, SC