Sunsets and Sunrises
October 7, 2013
The innocence of a child sees miles of cotton candy,
stretching across the sky to begin and end the day.
Some see raging fires, leaving no hope or promise.
Others see the beautiful free brushstrokes of an artist's imagination.
It's all the exact same thing of course,
We all share the same possibilities in our minds and lives,
The only difference is what you choose to do with that,
And how we see the sunrises and sunsets of life.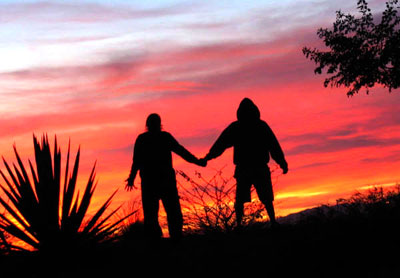 © Rosanna S., Phoenix, AZ