The Missing Link
October 5, 2013
I see them there socializing,
Why can't I join? Am I not wanted?
I know I am different, that is undeniable,
But something inside doesn't want to hide,
Lost in my shell of quietness,
My tongue is paralyzed, I am speechless,
I feel like a missing link,
Neither one nor the other, just there,
Forgotten in time, lost in the dark,
I can't even speak to those I want,
I am a missing link.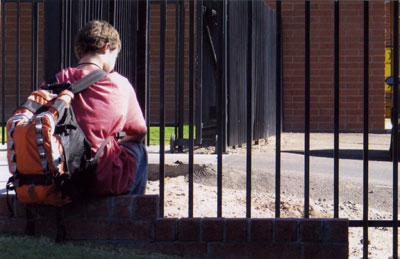 © Molly L., Phoenix, AZ