Loving Endlessly
October 3, 2013
I wonder if there is anybody out there
Who would love a girl with dark, long hair.
Love her for who she is
And bid her farewell with a soft, tender kiss.

Tell her she's beautiful when she feels she is not,
She would love to hear that rather than 'you're hot'.
Hold her tightly and tell her she's safe,
Gently, and slowly caress her face.

When you see her your heart starts to throb
And when you smile at her, her heart seems to stop.
She would love you unconditionally, forever and always
She would love it if you would do the same.

Her life would revolve around the love that you'd bring
She'd fall into your arms and at night she would sing.
Sweet light love songs turned into lullabies,
Sang so sweetly they'd make you want to cry.

Lay with her in big fields full of clover
While you lay there, slide closer.
Hold your hands palm to palm
Look into each other's eyes for hours to come.

Dance under the stars to silent music
Let the moonlight shine down as you do this.
Graze your cheek close to her ear
As you tell her quietly, I love you my dear.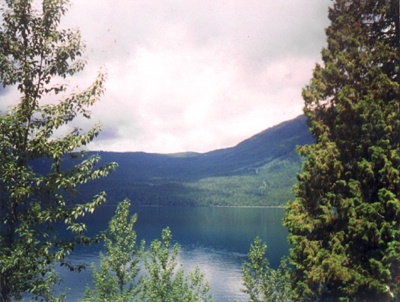 © Chelsie T., Phoenix, AZ