Liars
September 24, 2013
Your life is a lie.
But it's ok, 'cause mine is too.

And for every clerk that says good day,
And the politicians that chant we want your way to the millions,
I think we're in good company.

For you see, both you and me:
We lie.

There are thousands of pinky swears broken,
terms of agreement we say we've read,
a lie for every sticky note behind my bed;
with phone numbers I promised I'd call.
Strangers that passed through my life that I once named my best friends,
the teenage boy I said I "loved":
Was their names with a j? k? N?
I don't even claim to remember.

A lie for every insincere "sorry",
Or sarcastic "your welcome",
and every "no you look fine."
When we thought they didn't deserve it.

Every dream I promised I'd reach,
and secrets I swore I'd keep.
Imaginary hopes I cling'd on to,
stories I said I'd live to tell.

I admit it.
My life is a lie.

But if you told me "good morning"
I'd smile with an echo to you.
If you gave me your heart
I'd say I love you too.

I'm a liar.
But you are as well.
And I'm certainly sorry.
Maybe for an instant we could push the lies behind,
maybe then you'd believe me.
But in truth I see no reason for you to.
For we're all liars,
That's nothing new.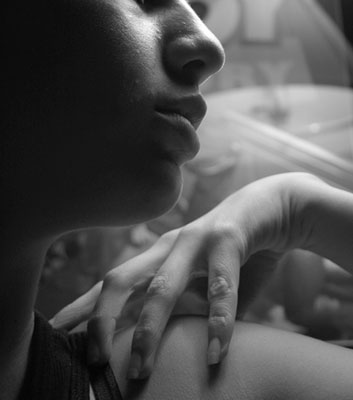 © Rebecca B., Santa Clara, CA