Numbers Count
September 23, 2013
Numbers count.
Contrary to popular belief,
Numbers count,
As they make up you and me.

One, two, three, four,
This number makes up my life.
Five, six, seven, eight,
How can I improve my score?
Nine, ten, eleven, twelve,
Don't even bother,
It's too late.

That number on a scale,
That number circled in red on top of your test,
That number is you and even me.

Numbers count,
Just look around to see,
How the numbers make up both- you and me.

At the doctor's,
Your weight is who you are.
At school,
Your grades are who you are.
At colleges,
Your SAT scores decide your fate.
At anywhere in life,
Your number is part of who you are.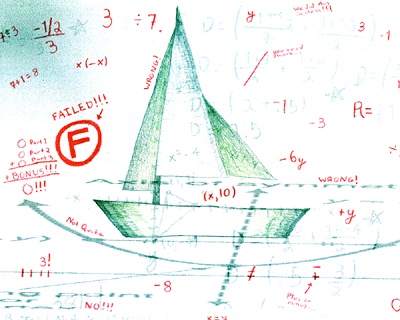 © Steven R., Binghamton, NY