One Sunday Morning
September 5, 2013
I'm smiling, slightly out of focus,
the lens seemingly as intoxicated as the woman looking through it.
My face is lit by the sun beginning to show itself
beyond the highway
and a few dimly glowing streetlights.
Yellow flowers picked from the side of the road
rest over my left ear.
My eyelids are heavy from lack of sleep
and too much drink.

A little after 5 am,
we stumble from apartment steps
to abandoned baseball field,
speak every thought that comes to mind-
of politics, religion,
the dread of an impending Monday,
how much I need to quit smoking,
how she won't judge me if I never do.

Both of us are too afraid to expose
the feelings swelling within,
the developing desire to pull the other close.
The first time we've been together
without a circle of friends surrounding us.

A little before 7 am,
we leave the field and spend our entire walk back
trying to find some semblance of balance.
I pause halfway to light my last American Spirit,
she leans down and picks a bunch of tiny yellow flowers from a bush.
I tell her I can't believe a new day has broken
as she laughs and places her small bouquet in my hair.

I'm looking at this woman behind a camera lens,
grinning like a child as she tells me to
"rock that hippie look."
She snaps the picture.
We return to the apartment,
wasting words, dancing
around what we both want most.

A little past 10 am, we kiss,
our lips no longer able to resist
the building magnetism.

At midday,
we fall asleep, her head
resting softly on my chest.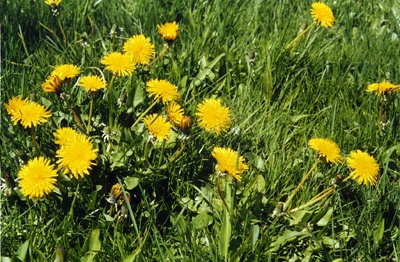 © Hoang P., Rochester, NY