Sleep
September 10, 2013
Sleep.
Dreams unending -
Throughout the night -
Unconscious slumber -
A mysterious trance.
Sleep.
We can't live without it -
Restful naps or quiet times -
Peace at the end -
Of a long hard day.
Sleep.
Time for thinking deep -
And pondering lofty things -
Hopes and hates -
Wishes and regrets -
Sleep.
Half awake, half dead -
Hands folded and limbs limp -
Relaxed, unhurried -
Free from worry.
Sleep.
That blessed time -
At the end of the day -
For rest, relaxation -
And dreams.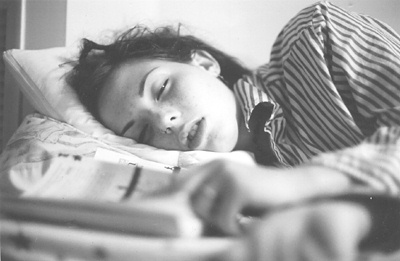 © Rosie A., Lexington, MA