It's Not Goodbye
September 13, 2013
She was the girl next door
He was the awkward, gangling boy who grew up
to be the man of her dreams

He took her hands in his, and said,
"it's not goodbye."
She looked at him with tears in her eyes
and whispered,
"How could you say that?"

She sat down on the moss covered steps that led up to her house
and started sobbing.
Her whole body was trembling,
Shaking in fear of what would happen after he left.

He sat down beside her and held her.
"I can't say that.
Honestly, I am scared out of my wits about what I'm doing,
But I have to.
Ocala is calling,
and I have to go.

Look at me.
It's not goodbye.
Goodbye is what you say to someone you're never going to see again.
We will see each other again, I promise you that.
It's not goodbye.
It can't be.
I'm not ready to leave you."

He stares blankly ahead at the street
and a tear
runs down his face.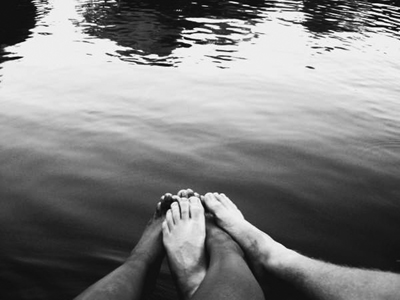 © Michelle W., Ada, MI