Good-Bye
MAG
September 4, 2013
Driving into time, her car
accelerates and crunches
up the distance between
her and me so that
you can measure
space with open arms
instead of running legs.
The black hole
that she thinks forms
between us actually strings
us together with
objects that are woven
into a patchwork life;
pink blankets,
long car trips, half-filled
glasses of chocolate milk.
And I too walk backwards,
but instead of seeing a
faraway horizon, a
sky lost with colors,
I see two shadows
waiting with open
hands.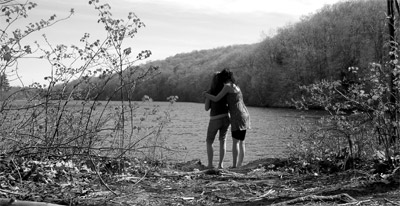 © Paige B., Woonsocket, RI