"Poetic"
MAG
September 11, 2013
I told you once
that I stayed up
all night
to watch the sun
rise on my birthday.
I couldn't see it
from where I stood,
so I climbed
onto the top of
my brother's
friend's van,
and waited,
wrapped up in a blanket,
and sitting on a towel,
because it rained through the night.
I sat in awe
as the sky erupted
into egg-yolk
yellows
and bubblegum
pinks.

"Poetic,"
you had said.
That sunrise,
of course,
could not hold a candle
to that moment when
you looked at me,
smiling,
not with your lips,
but your eyes.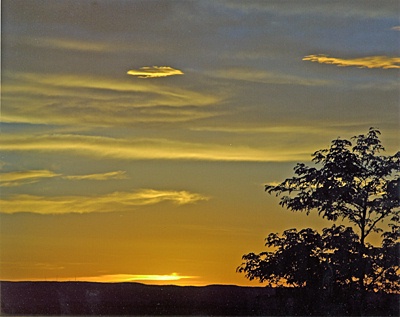 © Elizabeth B., Wichita Falls, TX