Okay Last One, I Swear
September 7, 2013
If there's anything I've learned from you it's that life is life
love is love
and eventually one is bound to get in the way of another.
You showed me
it's not what we lose from every experience
but what we gain.
I have learned that being forgiving has its benefits and kind souls can still come in bad shape-
what got in between us was simply love getting in the way of life
on both parts
I wouldn't have had it fall apart any other way than the way it did.

But I have ascertained that two completely different people
with completely different personalities
can teach each other so much I'd like to say
thanks for being more than
nothing
and showing me that life seems a

hell of a lot easier
from the view in a hammock.
I'm going to miss that way your car smells
and your backwards hat moments
I hope when you're sitting in you dorm room
you think of me and smile
and remember that one day in your driveway

you told me when/if you ever die
(sometimes you seem so invincible)
you want your funeral to be Hawaiian themed I said okay
and I swear on everything I have
I will do what I can to keep that promise
if you promise me that you would absolutely not cry a single tear-
at mine.

I once opened a fortune cookie that read
"A sincere friendship is often more important than a passionate romance"
I originally thought of someone else
but then I remembered how perfectly detrimental my head felt
when you broke my heart that day it was snowing
and I couldn't have thanked God anymore than I did
the moment I realized
the fortune was about
you.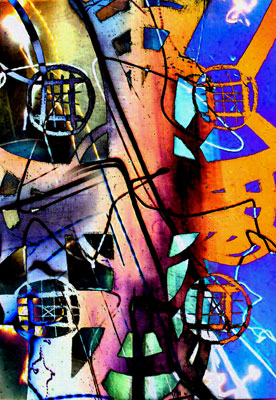 © Caitlin D., Tyler, TX