A Poet's Journal
August 15, 2013
The red ribbon
shrivels and ravels
around this little green journal
given from an English teacher to
an eager pupil with a note
inscribed "Keep Writing".

Scrawled in red ink from a
red pen,
the student presses her pen
to its blank lined pages
and starts to write.

She is simply following
the instructions her teacher gave,
although the words are infused
with heart and stars and longing
and are gingerly placed.
Her words are inked in red,
the color of fire, sunsets, and blood.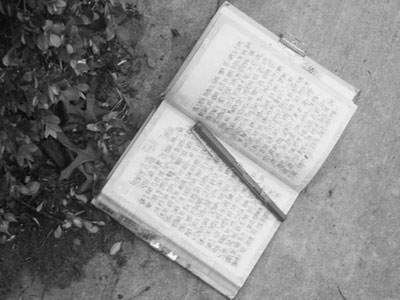 © Quinn B., Lubbock, TX