Change
July 11, 2013
Going crazy in a familiar place,
freaking out tears rolling down my face.
Please help me I ask,
I need to exchange words before I crash.
This isn't bearable anymore,
so close to slicing myself upon the floor.
Please help me anyone,
this isn't fun anymore but its just begun.
Years lost in confusion that I'll never get back,
the pain that I've felt has been worse than a heart attack.
It's hard enough being a teenager and growing up,
dealing with the hook ups, break ups and make ups.
I thought maybe it was just a phase,
until I got lost in my mind like a corn maze.
Too close to the edge,
at the breaking point jumping off this ledge.
There's nothing here to stop me,
nothing, no one here to witness what I see.
Begging for help but I'm not loud enough,
do I have to do something bad get rough?
That's the only time someone will notice,
but for now I'm contemplating death in the darkness.
I'll never understand why it's always me,
swallowing cabinet pills going out so cheaply.
Once I'm gone maybe then someone will see,
realize how oblivious they were because it was so easy.
So obvious I made it so clear,
drowning my sorrows with a 40oz. beer.
Once it's done, it's done no looking back,
but this isn't what I wanted I never wanted to crack.
I've been searching for a smile, I know it's there,
I'm done with crying and sitting in solitaire.
Complete emptiness isn't a great feeling,
trying to change because this state I'm in is so unappealing.
The day I overflowed myself with rash decisions,
is the day I knew I needed change with future visions.
I never thought I'd make it out alive,
thought I was going to take my last breath until I was revived.
At this time the world was so crystal clear,
I knew I was meant to live to stay right here.
I never thought I'd get better or make any progress,
thought I wouldn't be here today to share my story, to confess.
It's a great feeling to breathe fresh air everyday,
to see vibrant colors instead of grey.
I used to be so dull and pessimistic,
but now the thought of my past is so unrealistic.
Everything always gets better, just look on the bright side,
to live a life full of sadness or happiness that's not too hard to decide.
I've decided that I'm never looking back,
I'm here now and I'm never going back.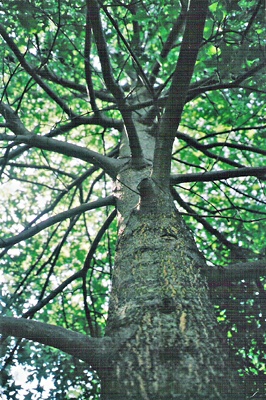 © Bhuvaneswari R., Sleepy Hollow, NY