toothless thunder
MAG
August 12, 2013
The scientific [no-one-cares-about-you]
experts
say that thunder is a
fear-inducing natural phenomenon,
reducing little kids
and puppies alike
to spasms of terror-laced quivering.
But I say that a phobia of solar eclipses
would make more sense.
Last time I checked,
thunder doesn't freely donate Vitamin D.
It's a toothless mutt biting your rear.
You hear the throaty growl issued,
you flee, fleshy legs pumping, and NOOO!

Wait, what?

You have a gummy canine mouth slobbering on your jean bottoms.

Wow, really scary.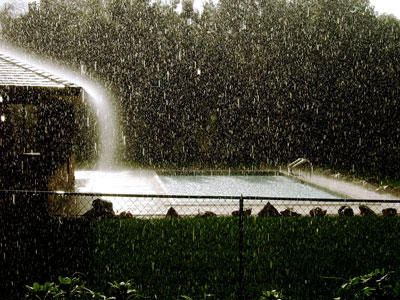 © Chelsea C., Auburndale, FL