The Fire
August 1, 2013
How can I explain this feeling?
This burning sensation,
Destroying me from the inside-out,
Fire,
Flaming bits and pieces of sanity,
This jealousy taking over,
How can I pretend it's nothing?
This raging desire,
Driving me out of my mind,
Fire,
Sparks exploding from every direction,
This jealousy consuming me,
How can I live without knowing?
This true feeling of love,
Eating me alive,
Fire,
Smoke slowly entering my lungs,
This jealousy finally ending it all.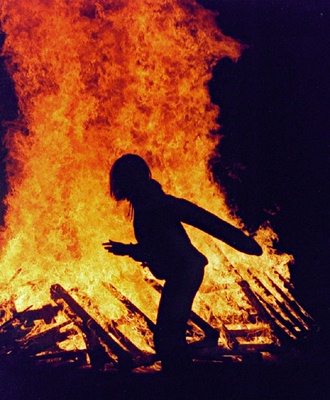 © Hali S., Robinson, IL