In the Computer
July 29, 2013
At 3:29 AM, Alek Therien shared a story:

there's a girl in the computer-

she always talks about
hate,
ex-boyfriends,
cutting, and weird stuff
like that.

and asks people
to lms for a truth is.

don't really know
what her problem is,
or even her name.

there's a guy in the computer-

post sweaty pictures of kobe
smiling.
and some of tebow.
even though everyone's
watching baseball.

i don't think he really
cares about sports.

i wonder if anyone
really cares about
him anyway.

today I am in the computer.

i scroll slowly and happily,
sedate,
confident i am
with my friends now.
this is where they are.

in the computer,
we complete one another.

and yet somedays
i wonder what
complete feels like.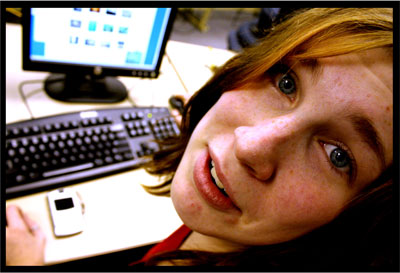 © Sam W., Bellevue, WA