Captivity
MAG
July 28, 2013
I remember
those summer nights
spent capping fireflies
in disposable containers.
we rid them of their wings,
thrust them into jars,
and screwed the lid as tightly as possible
so they could not escape.
we tortured them into submission,
beat them into glowing,
filling empty space.
with each flash,
their lights grew dimmer along
with their heartbeats.
no wonder they call them lightning bugs.

I remember when you took me to the zoo
and I wondered why the caged animals
did not sing
and you answered that it was for the
same reason
my mother left,
and nothing further.

I remember
when I wanted to be a butterfly
for Halloween, aching for days over
catalogues and pixie dust.
you replied no,
the costume was too expensive,
and so you ripped off my wings
and tossed them into the attic to rot.
I was a prisoner instead.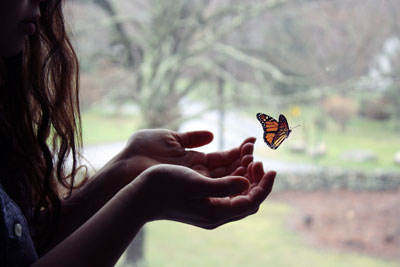 © Sandy H., Woodbridge, CT