"Hate"
July 26, 2013
She asks what I hate more than anything.
Well I do hate that one girl and she knows that,
But that isn't my answer.
I do hate murders,
But that isn't my answer.
I hate rapists and pedophiles,
But once again… that isn't my answer.

I know my answer.
It's the easiest thing in the world to answer.
Yet again I have to come up with something.
I don't want to say my answer.
I have never told anyone one the real answer and I probably never will.

I hate so many things.
Bad people… annoying people...bullies…people that make fun of me.
But none of those are my answer.
I hate how I fell in love with someone that I knew wouldn't love me back.
Not because of me, but because he just wouldn't love me.
We are just friends.
But that isn't my answer.

I want to tell someone, but how could I?
My biggest hate is my biggest secret.

I hate people that abuse people and animals.
People that are idiots and don't try.
But once again that isn't my answer.

Instead I answer…
Me.
My life.
Life.
Those three things.
Those are my biggest hates.

I hate myself. The way I look, the way I act.
I hate my life because no guy wants me,
And I feel left out sometimes…lonely.
I hate life because we are just born to die.
Born to live a life where we could be hurt, raped or anything.
Just to go back to where we started.
Some start in heaven and end up in heaven.
Some start in hell and end up in hell.
Me… I don't know who would take me.
I hope heaven, but no one has loved me.

That's why I hate me…
My life…
And life itself.
Hate is powerful.
But is it powerful when you hate yourself?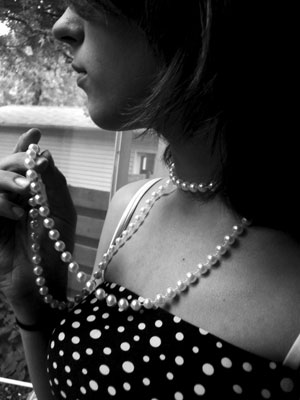 © Elaina V., Canton, OH