No homeWORK
July 7, 2013
It's effortless they say
As they are testing you each day
Don't even give you homework
What is laziness worth?
How are you teaching work ethic?
While passing a kid
For showing up
Only get questions right
For having good luck
Their guessing skills may not fail them now
But hard work isn't just developed magically some how
It takes years of preparation
Don't you know anything about education?
What are you doing for the kids?
Other than giving them a vacation from the broken homes they live
How are you getting them to better and higher places?
By filling their hearts with fake praise and putting superficial smiles
On their faces

What is a school district worth if the highest grade
Is a 65 and just passing by
Gets them the praise
That they die to receive
Because at home
They're always in trouble for having an attitude
And then the come to school
To pass the burden on to the teachers
Who just let it slide

100 plus students on the failing list
And the solution is
To change the outcome on the board to
"I can" instead of "we can"
Because apparently we are too dull to comprehend
That we are individuals.
But how have you taught us other wise?
Rude and disrespectful guys roam the halls,
tell the monitors lies
Yet have no consequence
At least you're teaching us to have no regrets
Because regardless of what we do
We never have to fear of being punished by you.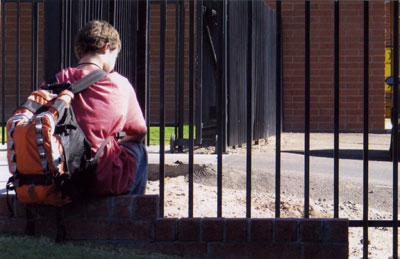 © Molly L., Phoenix, AZ