Comets and screams
MAG
July 3, 2013
I wanted to feel anonymous.
So I walked to a horizon line
and climbed the clouds to the
atmosphere.
I climbed the thin air to the stars,
and the stars to a stairwell
where I sat in silence.
My eyes were dry because the
space around me was a void.
Air didn't matter.
The stairs led up,
but I didn't climb them.
I had climbed enough.
The planets were below me
traveling at the speed
of great cosmic snails
gas giants swirling like
spiral shells.
Always quiet.
Always still.
The occasional comet passed.
I waited,
infinitesimally small,
to jump.

When I jumped I fell with comets,
so fast I turned to stone and
became enveloped
in flames.

Comets feel no euphoria when they fly.
They feel no pain.
Their screams burn up in
the atmosphere
leaving long trails behind them.
I want to have a trail.

I want my screams
to burn up
behind me.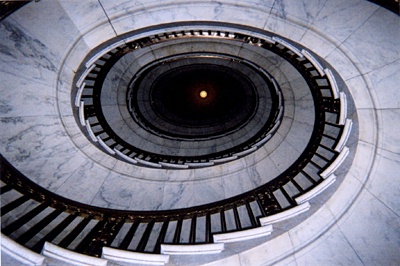 © Kyle T., St. Joseph, MO