Gymnastics
June 19, 2013
It stared at me, daring me to get on
Daring me to fall off
Making me jump and slip
Twist and spin
Daring me to hurt myself
Daring me to land perfectly
And laughing when I don't.

White smoke fills the air
As I jump and while palms reach forward
I push and cast
Jumping through the air hoping to catch it
Then Dismount.

It cues me
And I start, fast
As I run and tumble
Jump and leap
Turning and pounding my feet
Crushing my bones
It cues me and I stop and walk off.

As I barrel and sprint toward the inanimate, dangerous block
I hurdle and spring up
The touch isn't even a second
As I fly through the air I flip and twist
I land, salute
Then join my cheering team
In pain, but happy.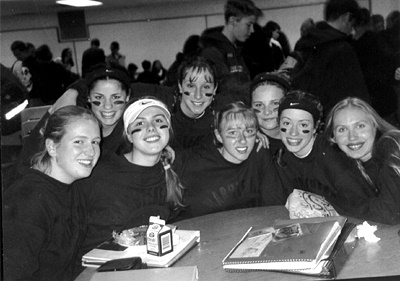 © Heather C., Marblehead, MA