WHITEOUT
June 19, 2013
As temperatures drop below freezing.
Frozen bodies cover the ground.
Everyone is dead.
Everyone, but me.
I look and all I see is snow.
Snow that is covered with bodies.
It's like the snow has to kill us, for we had no change to survive.
I don't know why it hasn't taken me,
but I'm sure it will soon.
It's the one time I wish I was dead.
I want to stop waking up.
I wish it would take me soon.
But I still wake up,
and I am all alone slowly freezing,
but I never die.
The snow only tortures me, but it NEVER takes me.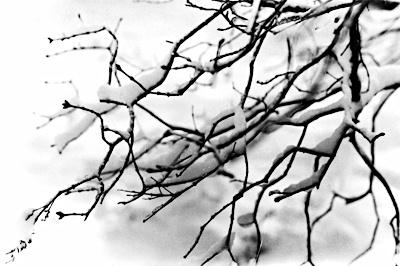 © Lindsey D., Marblehead, MA