Corruption Aspect
June 16, 2013
Darkest shadow, hang over me.
Fill my desires, make them bleed.
Come to this world, let them see,
All that exists: cease to be.

Rising darkness, come and dine,
Watch them all, lose their mind,
Eat away, across the line,
The light of hope, they will never find.

World Corruptor, rise and fall,
Bring the darkness, break the wall,
Heed my every, beck and call,
Leave no trace, destroy them all.

Darkest shadow, cast over me,
All is silent, not even a breeze,
I pay my toll. Darkness eats my soul.
May the world find peace.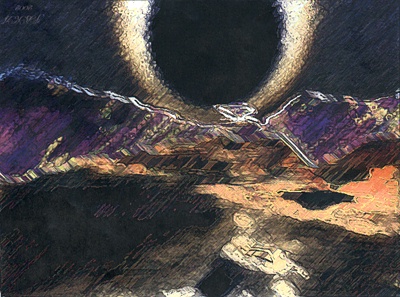 © Jason B., Colorado Springs, CO