Changes
June 13, 2013
I don't know why all of a sudden I felt like crying. Not because I'm sad, but just thinking about my old life and how my new life now will be different.
I've made some mistakes that were not right. Some of the choices I've made have hurt people close to me, also hurting myself. I'm not too sure why I kept doing these evil things before (and sometimes now) or why I still slightly miss it. I want to fully let go of it because I know if I don't I will struggle more than what I am now.
I have thought about giving up many times. Half of me really did want to, but the other half of me wouldn't let me. I may not fully agree with what some people may say to me right away, but a part of me knows they are right. I just don't want to accept it right away which is me being prideful and stupid.
I have people in my life who want to help me and be there for me even when I may have been rude to them; they still accepted me. And I should be very grateful for that because not everyone has that.
It hurts me when I don't fully want to let go of things because it's not important. There just things that made me happy for a moment, never last. Why still hold on to it? I still wonder. However, I do know I want something that will last forever and ever and that's God love.
I just pray that I can change my life and be able to inspire others to change their life one day too. — feeling joyful.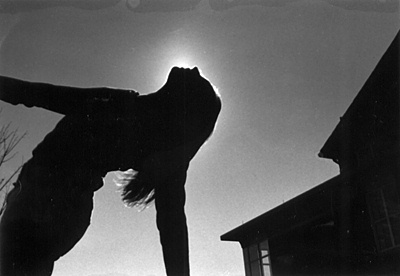 © Alexandra B., Marblehead, MA