Tyler
June 3, 2013
I was going to say
We were best friends
That we got on great
Always together
Arms linked
And matching bracelets that clicked.

But that would be a lie Tyler
And you know it
Because the truth is
Most of the time
You weren't a twin of mine.

Tyler
You were annoying
You always stole the last cookie
And you teased my taste in bands
And my teeny tiny hands.

Tyler
You were better at everything
You were stunning
A star
The one with her hand in the lucky jar.

Tyler
You argued with me over everything
The colour of our walls
The taste of banana
And whether or not to switch to Panorama.

Tyler
You were mean
You made fun of my fear of birds
And you laughed at my puppy fat
Said I looked like a rat.

Tyler
You were popular
The one everyone invited to parties
And the girl decorated
In the glittery pink I hated.

Tyler
You never had much patience
For Dad's singing in the shower
Or Mum's hired cooks
Or my endless supply of books.

Tyler
You were the sister I never wanted
Loud and beautiful and funny
The girl with long blonde hair
In those stupid plaits you always used to wear.

But Tyler
Even though
You were all the things
I wished I could be
You were still my sister.

And Tyler
I miss you.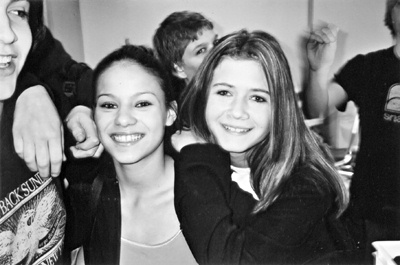 © Gary C., Pequannock, NJ