Dear Science
May 30, 2013
Please stop trying to
attach your definitions
onto my soul,
imprinting and branding
as if you've some kind
of right to drain it of
all it's color.

My soul has been bruised,
quickened, it has
blossomed into flower
gardens far too varied
for your measurements.

The framework constructed
with love, the linen
cleansed by by rain.
Gentle hands have held it
calloused still, and
the dawn has blazed upon
the essence of my being
firing it with ardor.

My core holds within it
a thousand different
dreams and a thousand
different fears.
A thousand different keys
to unlock a thousand
different doors.

Now kindly stop hooking
up my life to your
instruments. Stop
your unending inquiries
into my being. My soul
is not yours, and no
amount of diagnosis
shall make it so.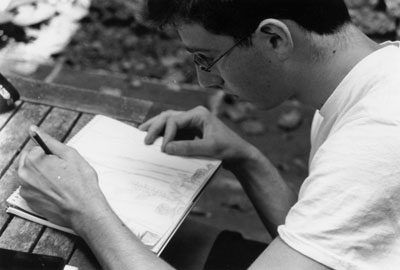 © Kira L., Bethesda, MD