Venom
May 29, 2013
Prey
Is what all of us are
Beware of the predators in disguise
With stone cold expressions
And genuinity of mud
They are available in tons
Invisible venom
Resides in them as they are ready to strike
At us little fishes.
The liquid of gods
They tell you is what you need
Which cuts your nervous signals
And thought process
Sip in it
Breath it all in
It's the venom you like
Because they strike in disguise.
The time keeper
Waves his pendulum
From the sky
And makes you oscillate
Until it's time for you to go.
Cool as ice
Limp yet hard
Chunks of your skin
Will be awarded to thy killer
As it eats you up inside
Until your organs are just
A liquid mixture
Flesh and blood
Still flesh and blood.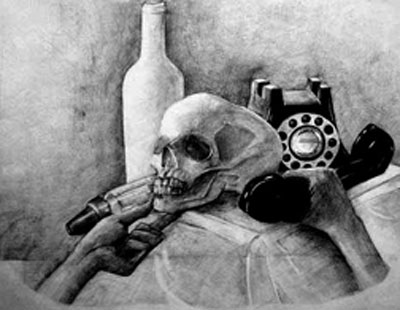 © Xiao H., Naperville, IL