Sleeping Patterns
May 24, 2013
I see your silhouette illuminated by the enchanting glow of warm candlelight.
The flames are almost willowy, restlessly dancing with the energy and warmth that only fire can possess.
Cigarette smoke fills the air in a dusky cloud. The smell is always so thick and familiar, like a warm blanket or a long lost friend, playing with my senses.
Your hands are ice cold against my flushed skin.
Your touch is intoxicating.
I am the virgin canvas and you are the paint, leaving delicate strokes of your favorite color down my spine.
The darkness of the room is hazy and tangible, swallowing me whole. Consuming me like an opium addiction.
Your voice, a familiar melody, echoes in my mind.
Like my favorite song, you guide me through the dark as I rhythmically fade in and out of consciousness.
I am not afraid. Nor will I ever be. Not with you here.
Paint my canvas with secrets and elaborate patterns.
Write stories on my skin in a language that only we can understand.
I would willingly stay like this forever, under sleep's careful watch.
As long as you continue to stay here with me, whispering tales of treasure and angels into my ear, mapping out my dreams, I will give you the universe.
Galaxies are being created and destroyed in unison with the steady tempo of your heartbeat, and my sleeping patterns.
If there is paradise on this planet, it is breathing steadily next to me.
I hold that sensation closer to my heart than any chest of Gold and Jewels.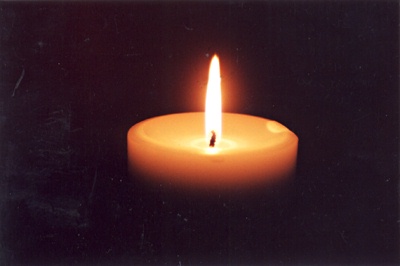 © Ashley D., Philadelphia, PA