The Traveller ~Prequel~
May 27, 2013
He was young,
And foolish,
Jumping around with the
Rest of the children.
They picked him out
Soon enough,
They had seen the way that his
Eyes had sparkled,
That intellectual glint
That only few held.
He was doomed from that day.

Barely ten years old,
He was taken from his
Native village
Which held only forty people,
Most of them old and haggard.
They had lived hard lives in
Far away places
So they had many stories to tell
And even more to keep hidden.

They who stole him away
Were called the
Finders,
They found the ones who
Had those special abilities
That they were so in need of.

The Finders wore black
Cloaks in the heat and
The frost,
Permanently shielding their
Faces from the world.
Some said that they were demons,
Clutching knives in their
Black and twisted hands.
Others said that they
Were angels with bows of
Light and heart of good.

No matter what they were,
They took him away to a
Sea village far away.
They traveled for days,
Hardly resting and the
Poor boy was withering away
With both questions
And fatigue.

The Finders watched his
Progress with frowns,
Trying to get into his head.
He was perseverant though
And intelligent,
Using his mind to mask his
Troubles and falling health.

You see,
He was growing sick with
Being around these people,
Their souls were trying to
Find his good and
Rip it from him with gory
Hands,
Smothered in hate and grime.

They reached it
And faced it,
The sea village with
The boy in tow.

The boy fell forward,
Onto the sand
And without a word
The Finders disappeared,
Cast forth into the air
And gone forever.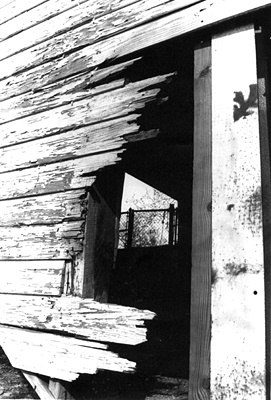 © Gordy C., Bethesda, MD