cloudy day; late may.
MAG
May 12, 2013
a sudden melancholia floods me –
holds me in a frostbite grip –
at the breakfast table as
i watch an inexplicable gust of wind
strip a blooming apple tree
of its last petals. my hand on the teapot
trembles.

when the clouds have darkened
to the deep koala gray
of my favorite jumper, it seems
such a comfort
to curl up in the rumbling presence
of the storm. this will give me time to fix
my umbrella.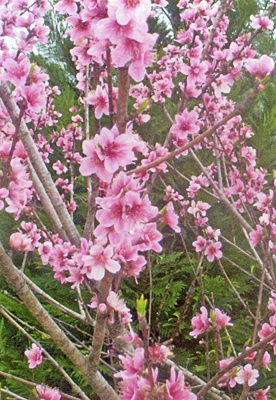 © Matilda S., Perkinston, MS