What Happens When the Earth Turns
May 6, 2013
I gaze upon your rich full figure
cloaked in nights black cape
an aura of light
encircles your face
like a saint.

Trees bend black veins
around your pearly surface
I long to pluck you
off of starry branches.

It will not be I
that takes you-moon-
to cherish you anon.

It will be your counterpart
that rises with the day
who will take you from me
far, far away.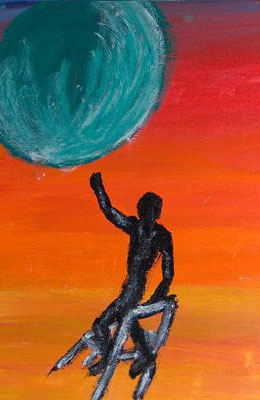 © Maegan F., Harrisburg, NC