Death by an Angel
May 1, 2013
you held me like no other your very
presence brought tears to my eyes
i loved the pain with every beat
of my heart, you swept me away took
the high road and glided on the wings of love. you showed me new
meaning you kissed me softly, deadly holding on to the bit of air
i breathe i ran to you in summer
crying, yelling my dying love but you flew away from me.
ive searched the heavenly stars above searching for you, ive prayed to the gods above just to have you. sweet deceit and painful memories i long to be held by you to be hate by you.
kiss me again from those angelic lips and hold me till summer ends
and in winters bliss killing me softly.
ill die a million deaths
waiting your embrace,seeing your face love me bring to life our cosmotic energy take me away angel of death.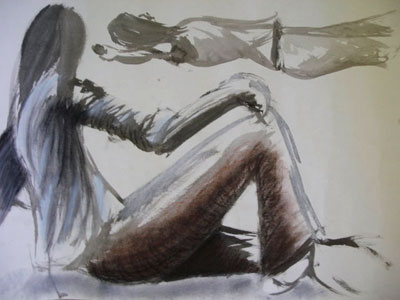 © Carollynn G., Hawthorne, NY