The Sky, The Ocean
April 25, 2013
The diary by her side lay opened.
Some neatly written pages, some empty sheets,
Few of them inked and covered in
The miscellaneous lines that read her mind.

"Drizzles are the huge gray spot in the clear blue sky,"
In the Spring of May 7 she wrote,
"It is a shame, it is a shame,
It could have been one beautiful day."

If my eyes were the sky, the clouds would gather,
Good to go for the next rainstorm.
If they were the ocean, it would be the deepest blue
That never runs dry, never runs dry.

July 14 was when the gold sparkled in her eyes:
"My torso glittered under the beaming ray,
I could be diamond once in a lifetime
But it pierced through my pupils til they burned."

Turned thirteen times, blank after another,
Vacant and crammed, peaceful and disturbing
Free and trapped, lost and found,
Close at heart and eternally unreachable.

"I know Autumn has arrived early in late September
When the woods lost their color of green
And slipped their red purposely between branches."
Words on the left with dull sketches scratched under.

Slightly torn pages at the back, as if peeled skin,
The aftermath of war of paper and pen.
Ruthless thoughts fall from her head to her hand,
Their first attempt of murder after torture.

"There is light but I only see shadows.
There are snowflakes but I only feel cold.
Joy to the world the Lord is come,
But the merry Christmas they wish us has never been lonelier."

Drifting to the boundlessness,
Winter had not been meant to sail away.
From the shore she left but lost at sea,
Wailing sirens that called out to nobody.

"I was unseen and unheard and unnoticed
Until it had been long enough, voices called out to me.
Ice burgh echoed the horns of the unknown on the day when
The snow at everyone else's front door had melted.

He spoke of the replacement of feelings,
The replacement of words and thoughts,
The way to heal the wounds.
So who cares whose voice it belonged to?"

Was it Emmanuel or was it Lucifer -
Were they any different then?
The never ending pages of February 9
Was the day she started to feel not a thing at all.

The never ending pages of February 9, too,
Was the day I knew that
My eyes were the next rainstorm in the sky
And the deepest blue that never runs dry.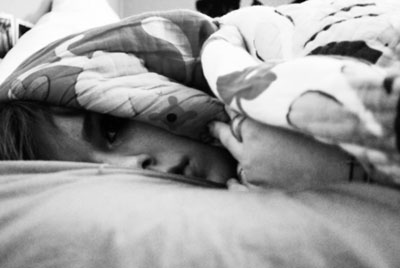 © Erin H., Carrollton, TX