Victory
April 18, 2013
Every step has been so careful, cautious.
I could've sworn the mountain beneath my feet would crumble at any moment.
But it didn't.
I climbed.
I climbed.
I climbed for so many months.
I slipped, stumbled, and slid,
But still I never fell.
Now, I look around.
Nothing.
Nothing but blue skies. I'm above the clouds.
The Sun, close enough to touch, reminds me of what I've done.
The mountain below me, so great I can't see the base, reminds of what I've overcome.
My friends, who climbed with me and stand beside me, remind me I'm not alone.
I don't feel happy, jubilant, excited after my agonizing climb.
No, I simply feel content.
It's been a long journey, one I won't soon forget.
Am I better person now?
Am I stronger now?
No.
What this journey did, what reaching the summit did...
It gave me back the me I lost.
They took me.
I took me back.
And I'll take much better care not to lose me again.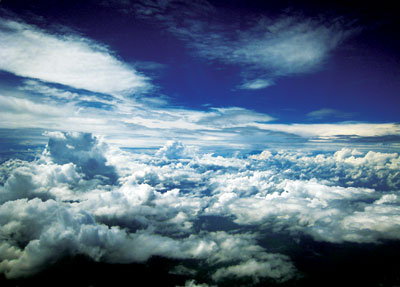 © Jacob W., Oklahoma City, OK