Loneliness.
April 16, 2013
That man's eyes show sadness,
They show his abandonment,
They show his hope
That has died long ago.

He sits there and waits,
For good fortune to hit,
Or his own fateful end,
For he cares not which one.

Why must he reject,
His once loved light,
And allow,
Other's darkness to consume him.

But I cannot help,
For what can I do?
He is beyond my power.
Dark or light, he may choose.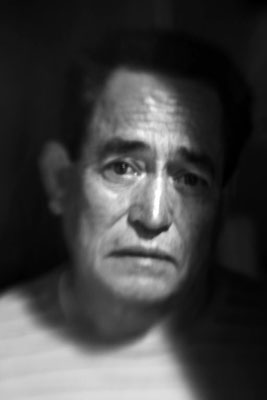 © Adam P., Goleta, CA