If you listened, You would know.
April 6, 2013
There's something about it.
The way you mock me, and accuse me,
Beat and bruise me 'till I believe
I really am nothing.
I sense you feel that way too
Or you wouldn't scold a once bright heart bitterly, without remorse.
I don't keep grudges.
They're a waste of valuable time and energy.
They suck the precious love out of every situation.
But you keep them.
And I can tell by the way my mistakes resurface whenever I wrong you.
And I'm sorry.
But you're wrong.
For the 1000 times you said I was weak, I am 10000 times stronger.
For the 1000 times you called me a coward, I grew 10000 times braver.
And for all those times when you said I wouldn't amount to anything, you were wrong.
Because just because you can't see the beauty in me, doesn't mean that the future will side with you
and go to your great lengths to humiliate and hurt and scar.
I wear my bad memories on my wrists in slashes of pink and ivory.
If I asked you, told you, pleaded you to understand from my soul, you wouldn't get it.
Wrapped up in your own life, you'd walk away, cursing the day you laid eyes on me, Do you think this is a joke?
One of those "oh well" problems that people forget about and move on.
No!
No.
I'm lost.
Sucked into a dark mesmerizing black hole with room enough to breath but no air to satisfy my quaking lungs as they collapse and I do too in sobs and shaking tears.
And where are you?
Pacing and scolding and moping and moaning about your life , your 'exhausting , terrible " life.
Telling me about it like I know nothing of being miserable.
But If you listened,
you would know.
If you listened to my somber school-day stories of trails and mostly fails, you'd get it.
If you watched me eye the sky with sad worn eyes from nights that sleep never ended, you'd get it.
And if you thought about me half as much as you thought about how important your life is,
you'd know.
But since you don't, you don't.
Simple.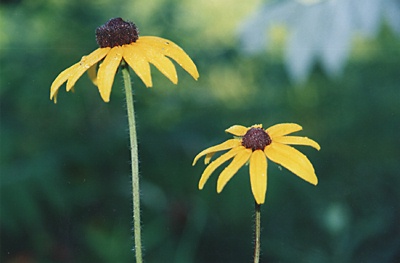 © Allison S., Eau Claire, WI