Pieces
April 4, 2013
Crash
Hear the shattered glass?
Jagged knives
Cascading
To the barren ground.
Crash
Hear that sound?
It never ends;
The pieces scatter,
Hear the clatter.
Crash
Of the piercing glass.
Ripped in two,
The pressure grew.
Crash
Slicing rain.
Try to run,
Nothing gained.
Crash
Fractured art.
Sweep it up-
Where to start?

Crash

Here lies my
Shattered heart.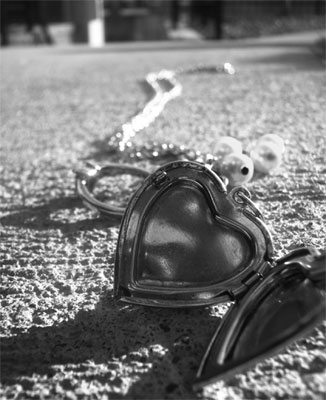 © Francesca Y., Robbinsdale, MN