Infinity
April 3, 2013
I thought I had finished with loving him.
A person only has a certain amount of love for another, right?
Love isn't infinite.
Or at least that is all that I've seen.
Love that eventually breaks
because promises are fragile;
sewn together with lies and
the hopes of never getting caught.
Built on the foundation of mistrust
and the exhaustion of
constant doubt.

So then why do I still
find myself longing to be
held in his arms and rocked
off to sleep by his lullaby?
They say time heals wounds,
and that's true.
Time has healed my wounds;
I don't remember the pain I felt
after he ran off to sing
another desperate girl to sleep.
Time has made me barely
remember the days where I,
and anyone who dared come near,
drowned in my own tears.

I have first-hand knowledge
and experience of the pain
he posseses the power to inflict.
So why do I still find
his smile so inviting?
We worked through our
problems years ago and
have been friends ever since.
I thought that I was able
to look at him and
just see the now.
Just see the friendship.
But it's hard to just see the now
when I can remember walking along
the beach at midnight and
kissing for the first time under a
shower of steaming fireworks.
It's hard to just see the now
when I know he would be
such a great father;
when I know and have seen him
grow up and I know he would
never hurt me like that again.

I thought I had finished
with loving him.
Afterall, it was him who taught me
that love doesn't last.
But I think some things are just
irresistable.
I think it is possible to love
someone infintily.
The catch though,
and what I have never seen,
is the other person loving you
back in the same way.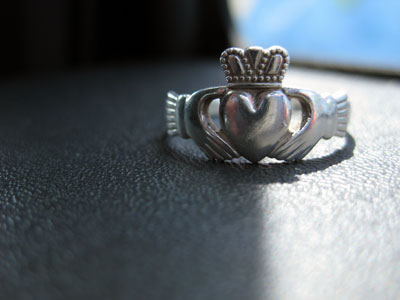 © Kaelyn L., East Northport, NY