No Title: a Paradox
March 15, 2013
From the lips of a demon
To the heart of an angel,
These three words
Tear the soul. 
From the light of the sun
To the darkness of vigil,
The wrath now incurred 
Consumes them whole. 
The disheartening truth
Ruins the illusion,
Tossing their secret
Into the gray. 
It seems uncouth
To simplify the confusion,
To avoid regret,
To throw their love away. 
These two worlds,
Colliding together,
Reel from the weight
Of their betrayal. 
The pain swirls
On and on forever,
Fueling the hate,
Of them all. 
The lovers, who
Are doomed to eternity,
Curse their own
Godforsaken hearts. 
These poor two
Cause much animosity,
Hate grown
From centuries apart. 
One too pure
For the other's hand;
The other too cruel
For the one's heart. 
Their love couldn't endure 
The pain of No-Man's-Land,
And without the fuel,
Their fire died before it could start.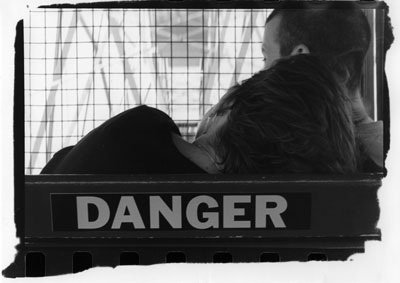 © Katie P., Bethesda, MD